We are always interested in discussing career opportunities with experienced divorce and family lawyers who strive to get the best for clients and deliver excellent advice and representation.
​
If you wish to submit a speculative application please forward this in confidence to Hasan Hadi at
​
We are recruiting for family solicitors who specialise in an of the following areas:
Divorce/finances

Public law children (care proceedings)
​
The ideal candidate will:
​
Be newly qualified or have up to five-years PQE.

Be able to independently deal with cases from start to finish, including advocacy.

Have good social, networking and business development skills.

Preferably have a client following or referral base.

Have commercial awareness and the ability to think and work innovatively.
What we will provide you:
​​
Tiered & uncapped profit-sharing of your billing, payable monthly and annually, alongside annual salary and development reviews.

Pension scheme.

Company laptop, smartphone and any other tech that you may need.

Modern case management and research software.

Agile and remote working facilities (including after lockdown).

Ongoing training, support and development including Resolution membership.

28 days holiday (inc. bank holidays) plus period from Christmas day to New Year's day.

Focus on your cases (no preparing of bills, dealing with new enquiries etc).

A range of perks and benefits including car parking, interest-free season ticket loan for travel and regular events, team trips and outings.
​
​​If this interests you, or if you wish to have a confidential chat, please send your CV and a cover letter to Hasan Hadi (hh@southgate.co.uk)
​
No Agencies Please**
​
Out of Hours
Appointments
Law Society
Accreditation
​
We are a friendly, down-to-earth team.
We use cutting-edge systems, software and technology to make our work more efficient, streamlined and paperless. This allows you to focus on the client's legal case rather than red-tape.
We expect you to work innovatively and flexibly. Even before the pandemic, we have not had an expectation for solicitors to be at the office all day, every day. Our systems allow you to seamlessly work from anywhere - at court in the morning? You can continue working from court in the afternoon. Have a home delivery in the middle of the day? You can work from home.
We operate a relaxed workplace and are based in modern, newly refurbished premises with various perks including snacks, drinks and dedicated breakout areas to make your day that bit easier and less stressful.
We have no dress code and simply expect appropriateness with our dress for your day policy. Seeing a client or going to court? Look professional. Spending the day dealing with documents and paperwork? Be comfortable.
We have no time-recording targets but expect you to work hard and meet your client's expectations and your billing targets - for which you are rewarded with a tiered and uncapped bonus scheme.
​
Alongside all of this, we will develop, train and support you in the area of family law that you wish to specialise and grow in.
​
You can check out our office here and below are a few first-hand insights from our team.
​
Rajan Thandi
---

Rajan Thandi, Associate Solicitor

Having been at southgate solicitors since March 2018, one of the main things that stand out and separates the firm from many others is the commitment and emphasis on work-life balance. As solicitors we all know, accept and live with the reality that it is all too easy to spend hours upon hours at the office or even at home working and still have more to do. The difference however at southgate solicitors is that it is not expected nor demanded that you should be available at all hours of the day/night.

There is particular emphasis on working effectively and smartly, rather than simply working. This is underscored by various team trips; events and now with our new premises, our break room which allows us to take a short break and then get back to the work recharged.

Following on from that, it is notable how much the firm invests in its people. We've all had to look for courses for CPD purposes (or as it is now, continuing competence) and while some courses may catch our eye and interest, costs have been an issue. At southgate solicitors, provided the course is relevant and appears to actually benefit us, there is no issue with attending a paid course. That is extremely refreshing as although there are of course excellent courses/talks for free out there, there are charges to many others.

All of that is in addition to having a reputable database for family law which is maintained and constantly accessible means we can focus on providing excellent advice to our clients.
---
Antony Wilkinson
---

Antony Wilkinson, Associate Solicitor

​My experience at southgate solicitors since joining in August 2018 has been filled with almost as much fun as it has hard work.

Working in family law can be very stressful and emotionally demanding at times. The clients can be difficult, and so can the other parties! These issues are not going to change wherever you work.

The one thing that you can change is the environment and the culture in which you work. If you get that right, your job suddenly becomes a lot less stressful and going to work is an enjoyable experience, rather than one you dread.

During my time at southgate solicitors I have enjoyed team outings and events, gifts and team lunches. We have a staff Christmas party as well as a larger Christmas party where we invite peers and colleagues who work both within, and outside of, family law. A lot of trust is put into us as employees and we work hard so we can have fun along the way.

There are also other perks such as the ability to work from home. This has proved to be very useful when I am in Court for half a day or if I need to stay at home for other reasons. The ability to work remotely has been one of the best benefits of this job and has meant I can be a lot more productive whether I am at home, at Court or visiting a client at home.

The systems and technology at southgate solicitors also helped increase my productivity and efficiency and has made more arduous tasks a lot easier.
---
Sonia Rola
---

Sonia Rola, Senior Associate Solicitor/Accredited Mediator
​​Having over 20 years of experience within the legal profession I can safely say that southgate solicitors is the best place I have ever worked at, for a great number of reasons.

Coming from traditional paper-based firms it was initially very different for me to encounter a paperless environment. However I'm glad that Hasan has taken this forward-thinking approach and I am thankful for his patience in training me, helping me to become much more efficient and in line with, if not ahead of the times.

The firm's approach to using new technology has also assisted me with being able to work remotely from anywhere in the world. This together with the firm's extremely flexible working approach has allowed me to work from home whenever necessary, helping me with a much-needed work/life balance within our demanding profession and being a parent.

I have so much to be grateful for southgate solicitors, including supporting me financially and practically with my mediation accreditation.

You couldn't ask for a friendlier environment or a better team to work with. We recently moved into new premises which have been designed with employee's wellbeing in mind including a fully kitted kitchen, car parking and breakout room to name just a few of the perks.

The team also regularly enjoy social gatherings either between us or with other peers and professionals, not to mention an annual fun-packed team trip helping us to get away, relax and enjoy each other's company, away from our (much supportive and enjoyable) working environment.
---
Chloe Huggins
---

Chloe Huggins, Trainee Solicitor

I have thoroughly enjoyed working for southgate solicitors for over a year now. When I started at the firm I quickly realised just how different the work environment was compared to my previous workplaces.

One of the main things that stood out was how friendly and welcoming the team are. Everyone is there for each other and are available to lend a helping hand when necessary and to help you find your feet.

The firm is committed to ensuring everyone has a good work-life balance. We are not expected to work all hours of the day and night and the firm is very flexible with outside commitments. For example, I am currently undertaking my LLM/LPC at BPP University and during this time the firm has been very accommodating and have allowed me the flexibility of study leave around exam times and additional practical help and support where needed.

There are also regular social gatherings outside of work to get involved in such as networking events, social nights with the team and our annual Christmas party. We also have an annual team trip which allows us to relax and have fun away from work and this also allows you to get to know your colleagues out of the office environment.

Our new premises includes a breakroom which offers employees the opportunity to break away from work for short periods to help with our wellbeing and to work more effectively. It is a very modern environment including up-to-date technology and systems to allow us to work paperlessly.

The great thing about working at southgate solicitors is the ability to progress in your role. I originally started at the firm as a Client Services Executive, which I continued in for nine months before progressing into a paralegal role and then being offered a training contract with the firm shortly after. I am very grateful to the firm for providing such an opportunity in advancing my career.
---
Chanel Stylianou
---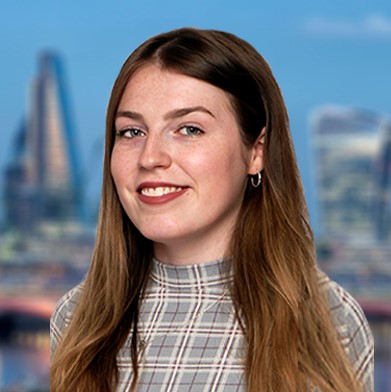 Chanel Stylianou, Client Services Executive

​​I joined southgate solicitors in September 2019 with the hopes of expanding my knowledge within family law and improving on my current skills, and I have been able to do that with the opportunity I was offered in my current position. Within this role, I have been able to network with other professionals at events we have hosted and undergo relevant training to ensure I am properly informed on my role and expectations.

Everyone has been very warm and welcoming, which is great as joining a tight-knit team can seem intimidating at first. Everyone has been happy to help whenever I am unsure about what to do and they are able to take their time to explain to ensure I fully understand, even if they have a lot on their plate.

The team are one of a kind who makes even the most stressful days bearable and filled with positivity.

Having worked at a variety of legal placements, it is also clear to see the difference in technology and systems in place – we offer a very modern experience which not only is easy to navigate, but is very beneficial for multiple reasons, such as the ability to easily track what is happening on a case without having to chase each other, and also allows the solicitors to work from anywhere.

Being at the front of house, one thing I have noticed is the trusting clientele. Previous clients are always coming back to us whenever they have an issue and refer their friends and family to this firm, clearly showing they trust expertise of the team and the firm.
---
Chloë Rodway
---

Chloë Rodway, Solicitor

​​I have been a solicitor at southgate solicitors since the beginning of March 2020. A matter of days after joining the firm, the country went into lockdown.

I had never worked from home prior to the pandemic and I was quite nervous as to how I would cope and deal with remote working. I can honestly say that Hasan and the team made it such an easy experience and the firm already had systems in place to allow working from home to happen seamlessly. Hasan ensured that everybody's mental wellbeing was being looked after whilst we were all working remotely.

I had previously worked at various other law firms prior to joining southgate solicitors, but it is safe to say that this firm implements practices and systems which I have never come across before. The modern case management and software means that tasks are a lot easier to carry out and they allow me to focus on my clients.

Everybody at southgate solicitors is extremely friendly and a pleasure to work with. There is so much support between each other which makes it such a positive and happy place to work. Although I have not utilised the office space much since joining the firm, I can say that the space provided is absolutely fantastic and Hasan really looks after all his staff. ​ In such a relatively short space of time, I have absolutely loved and thoroughly enjoyed my time at the firm and I am super excited to continue my solicitor journey with the team and cannot wait until we are all reunited back in the office together again.
---
---
**Notice to Recruitment Agencies / Agents:
Please do not send us CVs or terms of business, or make any contact with our staff. Any CVs sent without authorisation will not be accepted as introductions in accordance with any terms of business that are sent to us or our team.
We market and recruit directly for all our roles and do not accept speculative CVs from agencies or pay for speculative CVs submitted to us. We reserve the right to contact any candidates directly without entering into your terms of business.